Issue #5
PRESENTER SPOTLIGHT: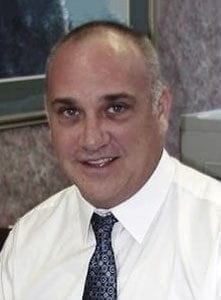 Stephen Clark
Client Success Advisor – PSST, LLC
Stephen Clark is a former finance officer of Cloverport Independent School District.  He brings 35+ years work experience in public finance to his Client Success Advisor role at PSST.  Stephen's background includes 10 years with the Kentucky Revenue Cabinet, four years with the Kentucky Cabinet for Families and Children, and eight years with the Kentucky Department of Education as a field representative.
During his time with KDE, Stephen consulted with K-12 districts on Munis®-related issues, chart of accounts migration, attendance audits, budgets, accounts payable and accounts receivables, and year-end closes.
Stephen is responsible for the successful implementation of client software installations and provides consulting and product support, quality assurance and ongoing product usage analysis.  Click Here to check out his session on Munis® Fixed Asset Processing.
 
---
FEATURED SESSIONS:
Munis® Best Practices for AP Processing
Striving for Optimum
How can you get the most out of your AP process?  What can be done to reduce audit risk and fraud in this area?  Find out as Jana Moulton, Financial Analyst for Fayette County Public Schools, covers best practices for AP!
Jana was previously employed at Perry-Smith where her focus was auditing school districts and employee benefits.  Within the school district she now deals with requisitions, contracts, vendors and related documentation requirements, including invoice payments.
Topics covered in this session will include requisition approval, online receiving, PO and invoice matching, invoice payment, and different payment methods.
Have other AP questions?  Bring them and use this opportunity to tap into Jana's wealth of finance knowledge to develop your AP best practices!
 
---
NEW FOR 2018:
Using PSST's Seamless Data Portal
Put it to work in your district!
Learn how Scott Burchett, the new Finance Director of Boyd County Public Schools, uses Seamless Data Portal to streamline requests for Munis® reports in this "all new for 2018" session.
Not everyone requires the same data, especially when that data is proprietary.  Uncover how using SDP allows a district to create varied reporting levels for its varied levels of staff while still providing all the needed budget information.
Join Scott as he walks you through the process logic and demonstrates the types of outcomes you, too, can generate.  Have specific reporting needs of your own?  Bring them and learn how to address your District's multi-layered report requests.
 
---
FUN IN LOUISVILLE:
Waterfront Park
So much to do!
In early 2005, Louisville adopted the title "City of Parks" as it began adding thousands of acres to its already vibrant Olmsted-designed parks of the 1890s.  But only Waterfront Park, which overlooks the Ohio River, is known as the "front door to Kentucky."  Click Here to read more about its rich, industrious history.
Waterfront Park plays host to concerts, festivals, quiet spots, kids areas, walking / running / biking paths, boat ramps, food stops, organized exercise & health programs, and so much more!  Situated on the along the downtown area, you can attend baseball, soccer and basketball games.
Or enjoy a walk or bike ride on the lighted bridge across the Ohio River, watch some fun at the Extreme Park, take in a show or even take a ride on a steamboat — it's all there at Waterfront Park!  To see "What's Up" at the Waterfront, Click here.
OCTOBER 18-19, 2018 | LOUISVILLE KY
2018 PSST Academy K-12 Training Summit