Student loan debt continues to rise in the United States. According to the U.S. Census Bureau, 1 in 4 persons living in this country has student loan debt.
As a former K-12 human resources administrator and classroom teacher, I am aware firsthand how pervasive the burden of student loan debt is among education professionals – from the classroom to the district office. I'm also aware of how competitive it can be to recruit and retain the best talent for school districts without attractive incentives and benefits.
At PSST, we are proud to offer GotZoom, a student debt relief solution that K-12 districts can provide as a financial wellness benefit to their employees. According to 2019 research by the Society for Human Resource Management (SHRM):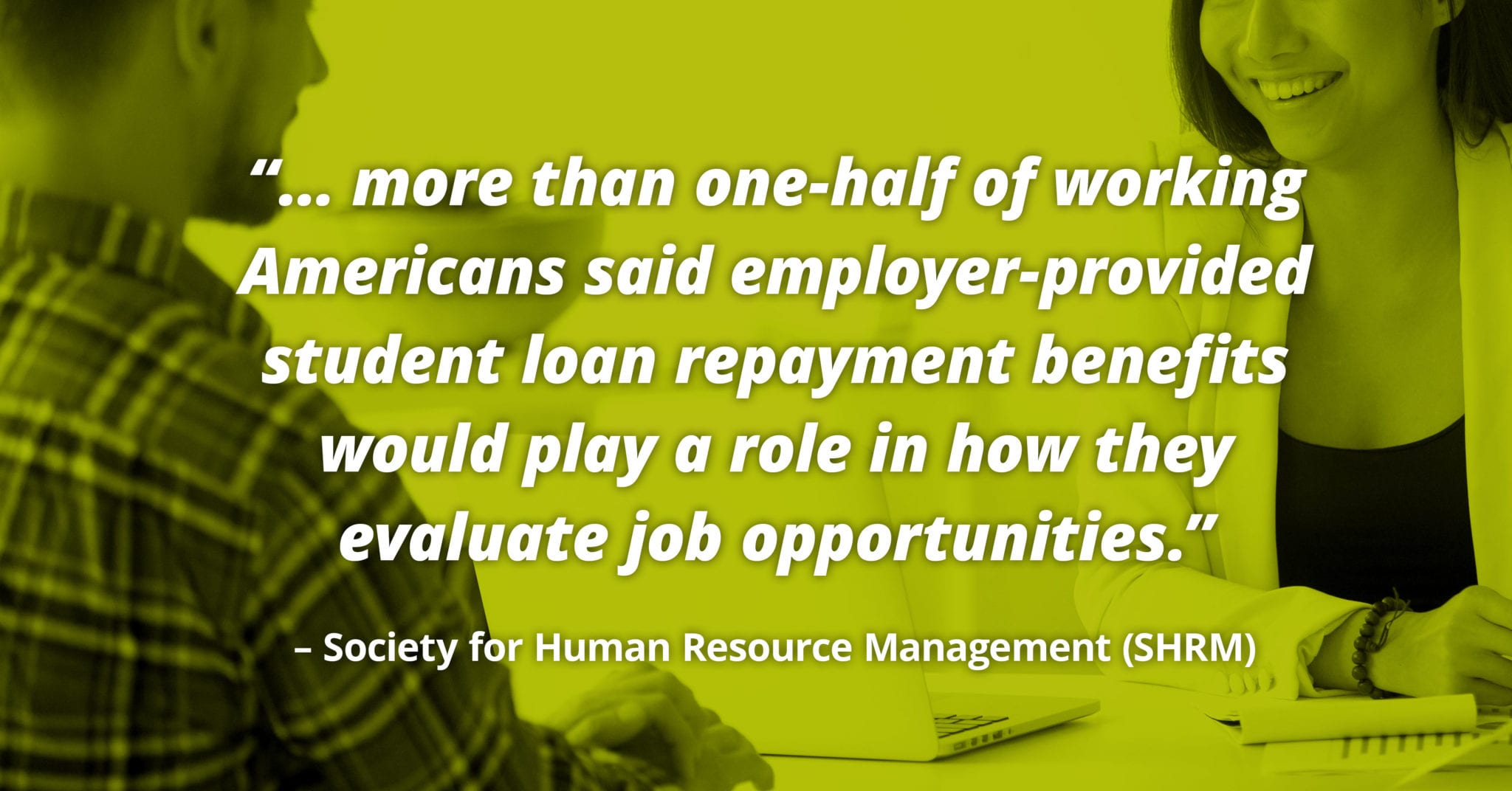 GotZoom is PSST's response to the growing expectation for employer-provided solutions to student debt relief. PSST believes GotZoom can give a significant lift to K-12 district's recruiting and retention efforts – without adding to budget burdens and by bringing significant student debt relief to employees. And, GotZoom requires little-to-no administrative support.
How GotZoom Works
GotZoom specializes in assisting persons with Federal student loans by helping:
identify the Federal subsidies they qualify to receive,
apply for and obtain the Federal subsidies they are qualified to receive; and
annually re-apply and re-certify for the Federal subsidies they are qualified to receive.
Loan Reduction Savings
GotZoom's services can help reduce employee student loan debt up to 65%, with an average monthly student loan reduction of $468. Employees pay no fee for GotZoom to assess their eligibility and identify qualifying subsidies. Fees are charged only when GotZoom is retained by the employee to manage their loan repayment.
How to Get Started
GotZoom makes it easy to get started by providing a simple survey you can distribute to employees to determine the level of interest and need for a student loan relief program. Once you decide to offer GotZoom to your employees, they simply self-elect to participate or not. Those choosing to participate will work directly with GotZoom to initiate the eligibility and qualification process. Again, employees pay no fee for this assessment service.
GotZoom is one more way PSST continues to help K-12 districts save time, money and resources, while providing them a competitive edge for recruitment and retention.
To learn more about GotZoom and to get started, visit: psst.com/gotzoom.