Issue #6
PRESENTER SPOTLIGHT: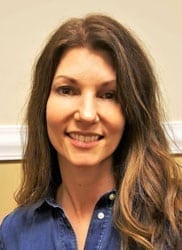 Edris Humphrey
Client Success Advisor—Education and Training – PSST, LLC
Edris retired from Lawrence County Schools as Finance Officer, where she also provided oversight for all federal, state and local grants.  Her 27-year career also included roles as teacher, principal and instructional supervisor.
With more than 20 years of experience using Munis® at the district level, Edris brings a vast knowledge base to her role as PSST Client Success Manager.
At PSST, Edris is responsible for client software installations, client support, quality assurance and ongoing product usage analysis.  Additionally, she manages the PSST Academy which is responsible for the ongoing education of our K-12 clients and partners.  Come attend one of her in-depth classes at the K-12 Summit:
1. Making Munis® Workflow Work for You
2. Creating Munis® Salary Projections with "What If" in Mind
 
---
FEATURED SESSIONS:
Munis® Tenure/Contract Module
Ensure You Have No Lapses
Tracking teacher tenure and contracts is vital to the business of your district.  In Part 1 of this 2-part session, discover the prerequisites of the Tenure/Contract Module.
In doing so, you will also learn how to create tenure codes, the proper way to enter employee tenure/contract information and a few new tricks for more effective tracking of contracts.
Part 2 of this session is a guided, hands-on execution of what you will have just learned!  You will begin setup of your own Tenure/Contract Module and create the framework needed for complete implementation upon return to your district.
Be prepared to "hit the ground running" when you return to your district and ensure lapses are a part of the past.
 
---
NEW FOR 2018:
Limited Class Sizes!
We Heard You!
Among the positive responses to the 2017 Summit Survey were requests to limit class sizes.  We heard you and we are happy to accommodate!
Limited class sizes allow for more one-on-one time where needed, and our more in-depth sessions will feature co-instructors to increase personal assistance.
More intimate class size also allows for more engagement.  The Summit's goal is to meet attendees where they are, bolster retention through hands on experience as they learn, and answer questions specific to their district needs.
Come ready to learn, share and put your new knowledge into action!
 
---
FUN IN LOUISVILLE: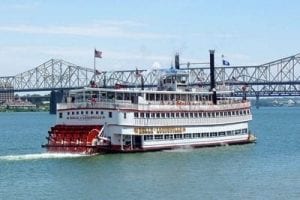 The Belle of Louisville
The Pride of River City
Built in 1914 and originally named the "Idlewild," the Belle of Louisville is a beloved part of Louisville history and tradition.  This steamboat is a workhorse with charm, like all those vessels of the past that modernized and sustained our nation via its waterways.
Today, however, her only job is to share the splendor of the banks of the Ohio River and entertain her guests.  A two-hour cruise offers a relaxed perspective and a nostalgic escape.
Cruise experiences include food, drink, music and atmosphere you won't find anywhere ashore.  To learn more or book yourself for the Belle of Louisville, visit: belleoflouisville.org/belle-of-louisville
OCTOBER 18-19, 2018 | LOUISVILLE KY
2018 PSST Academy K-12 Training Summit